Start playing online chess now against real opponents and Grandmasters!
March 13th, 2019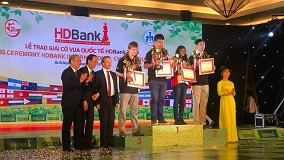 FIDE President Arkady Dvorkovich and Advisor to the FIDE President Berik Balgabaev paid a visit to Ho Chi Minh City in Vietnam on March 13th and attended the awarding ceremony of the 9th HD Bank International Chess Tournament.
FIDE officials had a number of meetings with representatives of the Vietnam Chess Federation – President of VCF Nguyen Dong Tien, Vice President Dang Tat Thang, and general sponsors and partners – Madam Nguen Thi Phuong Thao – Permanent Vice Chairwoman of HDBank and BOM of HDBank and VietJet Air, Deputy General Director of HDBank, Le Thanh Trung. During the reception at HDBank`s Head Office they discussed different topics, including plans of future cooperation.
FIDE President Arkady Dvorkovich's welcomed all participants and personally awarded the champion of HDBank 2019 Chess Tournament Chinese player Wang Hao, who scored 7,5 out of 9 to become the sole winner.
Since 2011 the HD Bank International Chess Tournament was as an important platform to help Vietnamese chess talents reach the global arena. The largest international event of Vietnamese chess has been attracting the world's top players to Vietnam.
Final results: http://chess-results.com/tnr405049.aspx?lan=1&art=1&rd=9&flag=30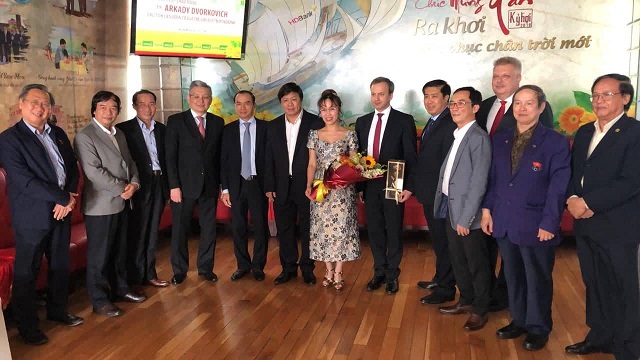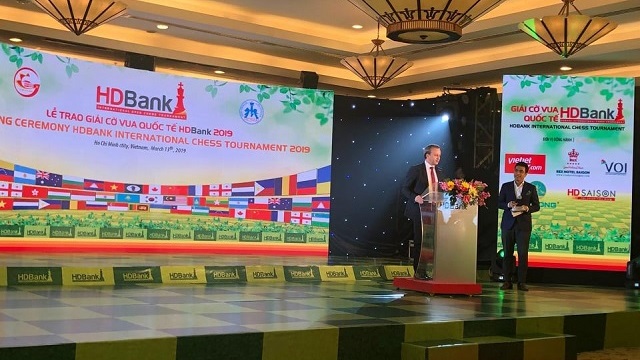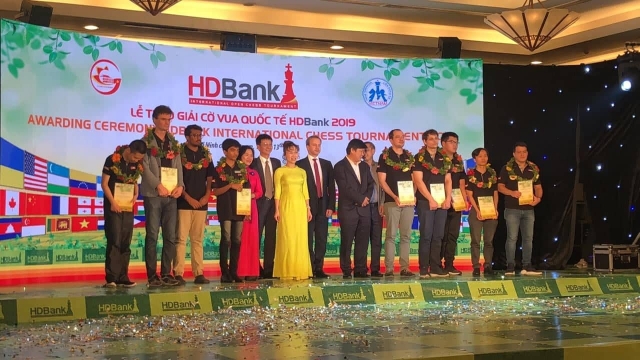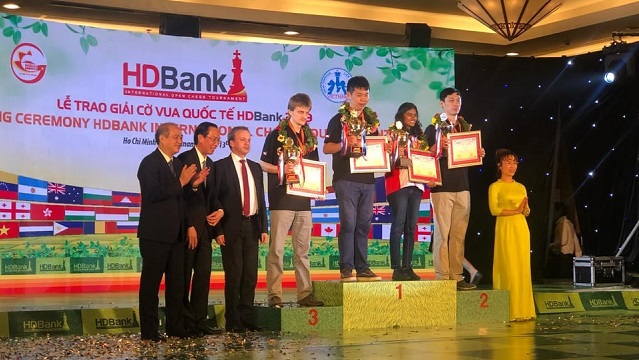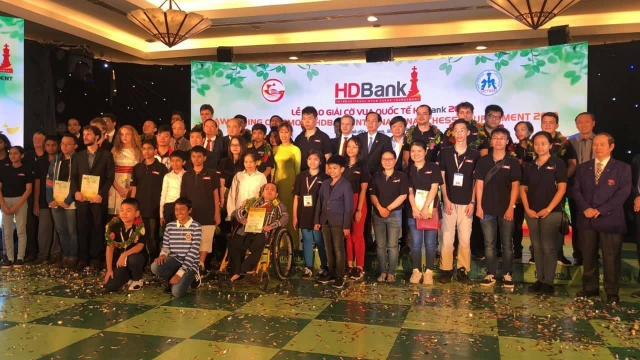 Source: World Chess Federation – FIDE